The Operation of The Word & The Spirit - Part 2 (Genesis 1:1-3)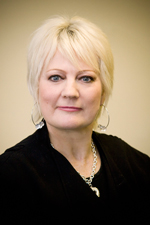 Ps Eileen Brown, June 18, 2017
Part of the
The Operation of The Word & The Spirit
series, preached at a
Sunday Morning
service
Audio clip: Adobe Flash Player (version 9 or above) is required to play this audio clip. Download the latest version here. You also need to have JavaScript enabled in your browser.
Download
About Ps Eileen Brown:
Senior Pastor of Rhema Family Church, Doncaster, Australia
Genesis 1:1-3
1:1 In the beginning, God created the heavens and the earth. 2 The earth was without form and void, and darkness was over the face of the deep. And the Spirit of God was hovering over the face of the waters.
3 And God said, "Let there be light," and there was light. (